Who We Are
CSR Scientific Training is the UK's leading training provider for science and healthcare science apprenticeships. We have over 10 years of experience in delivering apprenticeship standards in partnership with 100's of the UK's world-leading scientific employers. Over 1000 apprentices have either started or furthered their scientific careers with us.
Our vision is to bring education and industry together for a brighter, safer world and to inspire the next generation of scientists and healthcare science professionals. We map our technical inputs to industry requirements and provide the highest quality of education possible to all our learners, supporting and enabling all of them to achieve their maximum potential. Our Level 3 Laboratory Technician apprenticeship programme in particular has received accredited status by The Royal Society of Chemistry. We are very proud of our current success rates which are consistently higher than National benchmarks.
We have an Ofsted Good rating with an Outstanding element for Behaviours and Attitudes. We are ESFA approved and listed on the RoATP.
Our Core Values:
Educate, Inspire, Achieve, Evolve
Meet our Directors
Danny Ho has the responsibility for setting strategic operational goals and financial management, with a strong focus on planning and implementing the longterm business strategy at CSR.
Danny has over 10 years' of scientific research experience in both industrial and academia settings, having worked as a research chemist at Pfizer Pharmaceuticals before returning to academia to conduct his Ph.D. research in organic chemistry at the University of Cambridge. Alongside his research, he was involved with undergraduate teaching which was where he found his
passion in imparting knowledge to budding scientists.
Danny has worked in the apprenticeship sector for over 7 years and during this time he has seen first-hand the value of work-based training programmes to both employers and apprentices. Moreover, it has been a particularly rewarding experience to see the positive personal development of apprentices during their time with us. Danny is also on the Royal Society of Chemistry panel of vocational accreditation assessors, assessing and accrediting training providers for their lab-based apprenticeship programmes. In his spare time, Danny enjoys spending time with his new son, watching F1, and playing Badminton, and is a lifelong Manchester United supporter.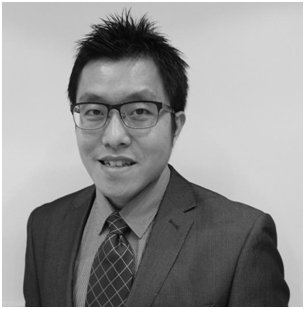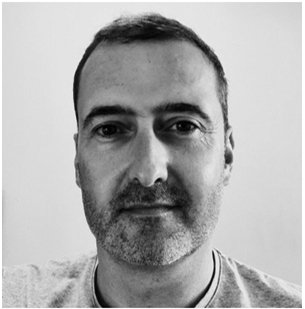 Simon has a B.Sc. Hons in Biomedical Science. He has over 16 years of experience within forensic science, working for 5 years as a manager at the Forensic Science Service®. Simon has also spent six years working as a forensic trainer for police forces in England & Wales, designing and delivering training courses for crime scene investigators and police officer roles.
Simon joined CSR Scientific Training as a Co-Director in 2013 and has helped to steer the business growing its learner base from 30 to over 200 and bringing in several key appointments to improve the breadth of delivery and quality of assessment. Simon is also a member of the Professional Standards Board for the Royal Society of Chemistry and a Fellow of the Chartered Institute of Educational Assessors. In his spare time. In his spare time, Simon enjoys doing the tip run and sorting the recycling.
Rob Green is the Director at CSR responsible for the strategic management of Ofsted and ESFA compliance activities. Rob is also responsible for business development in the STEM sector.
Rob has a Degree in Molecular and Cellular Biology, 7 years' experience in industrial biology and 16 years' experience education, including delivery management, quality assurance and qualification design. Rob began work for the Forensic Science Service in Wetherby as a DNA Analyst. Later he became senior molecular biologist and training manager at TDL Genetics. In 2005 he became curriculum manager for molecular biology and forensic science at Birmingham Metropolitan College. Whilst undertaking he also established and founded CSR in 2006. Rob has also worked for Oxford and Cambridge RSA examining board as a qualifications manager and was responsible for the country's first forensic science apprenticeships at the Laboratory of the Government Chemist. Rob holds work-based qualifications in assessment in the workplace and internal quality assurance. Rob is married with two children. In his spare time, Rob coaches the under 15's rugby team at Aston Old Edwardians Rugby club.